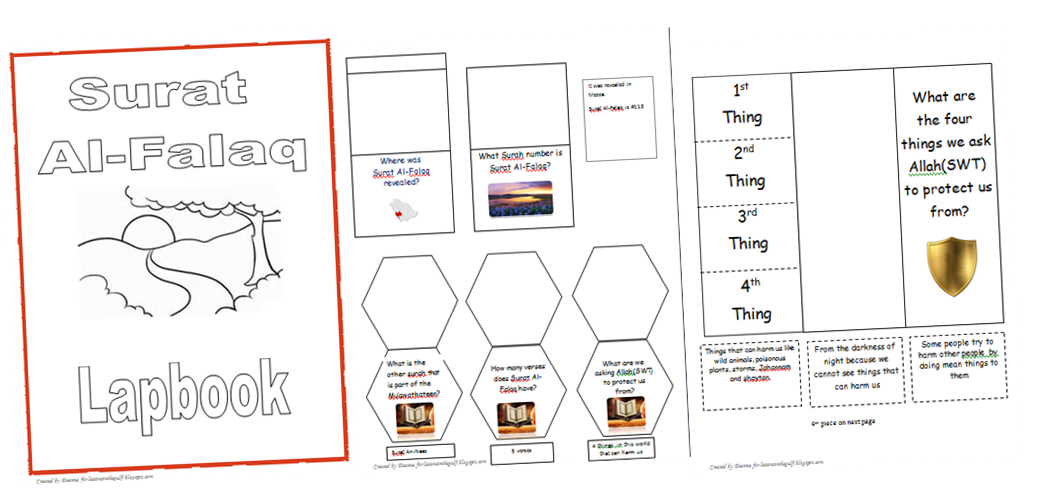 I have made a Surat Al-Falaq lapbook with basic facts for kids to begin their journey to understand the Quran.  If you are interested in this lapbook you can download it here.
The mini workbook is from Ad-Duha Institute.  It is a small workbook for young children to get a basic understanding of the surah.  I made this lapbook to go along with the mini-tafseer book.
This mini book goes into detail about the surah and the basic facts of the surah. You can view a sample of the mini book here.
Ad-Duha Institute is based out of the US actually.  They offer  a full curriculum of Islamic Studies & Arabic.  Click here to view pages from their curriculum.
Here are samples of the lapbook pages.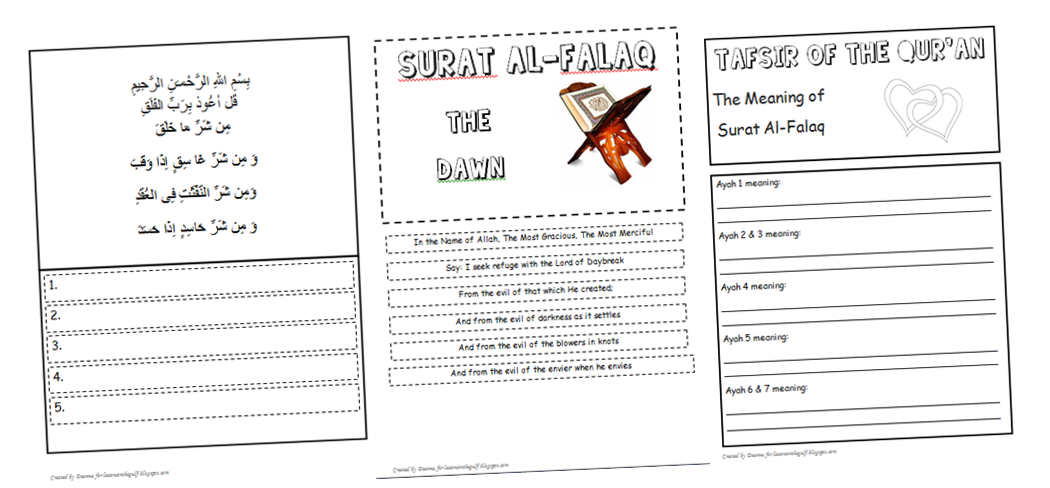 ~Tafsir Pages~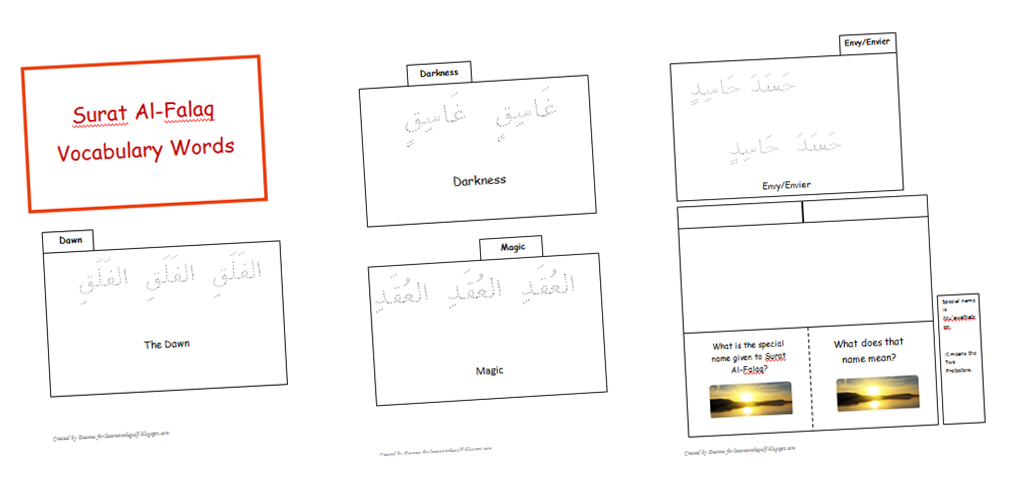 ~Vocabulary Pages~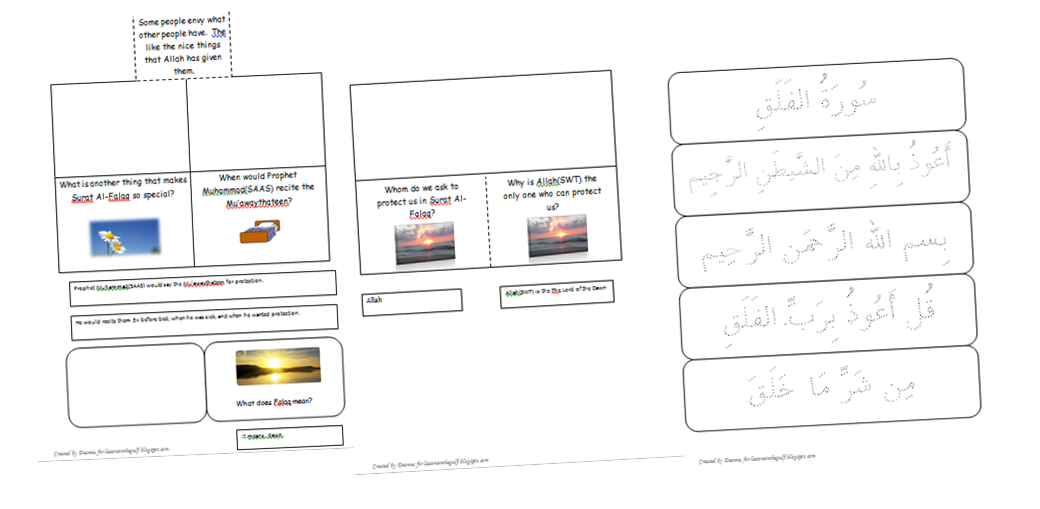 ~Various Matchbook/Fact Pages~
If you would like these lapbook template you can download them here.
I hope your children get much benefit from this.
                                             Also check out my:  Surat An-Naas Lapbook
                                              Surat Al-Fatiha Notebook Pages
I am in the process of making lapbooks for more surahs.
Before you download my lapbooks or notebook pages, please note the following!
UNDER NO CIRCUMSTANCES SHOULD ANY PORTION OF THIS BOOK/PAGES BE DOWNLOADED AND SOLD FOR PROFIT.
The content of the book is copyrighted intellectual property and offered solely here for free download and personal use exclusively.