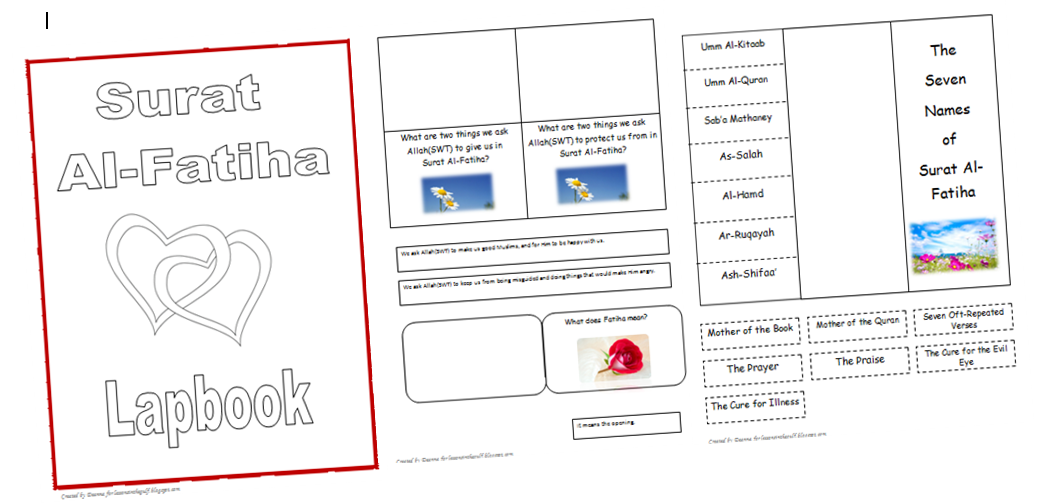 I made a Surat Al-Fatiha lapbook a while back, when we were working on a  workbook about Surat Al-Fatiha.  I have updated it.  If you are interested in this lapbook you can download it here
The workbook we had worked on is from Ad-Duha Institute.  It is a small workbook for young children to get a basic understanding of the surah.  I made this lapbook to go along with the mini-tafseer book.
This mini book goes into detail about the surah and the basic facts of the surah.  You can view a sample of the mini book here
Here are samples of the lapbook pages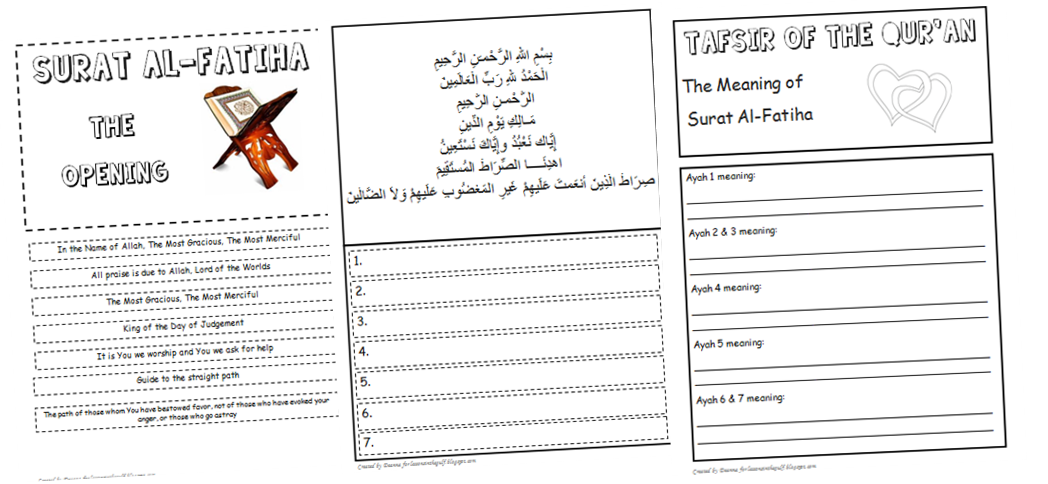 ~Tafsir pages of the surah~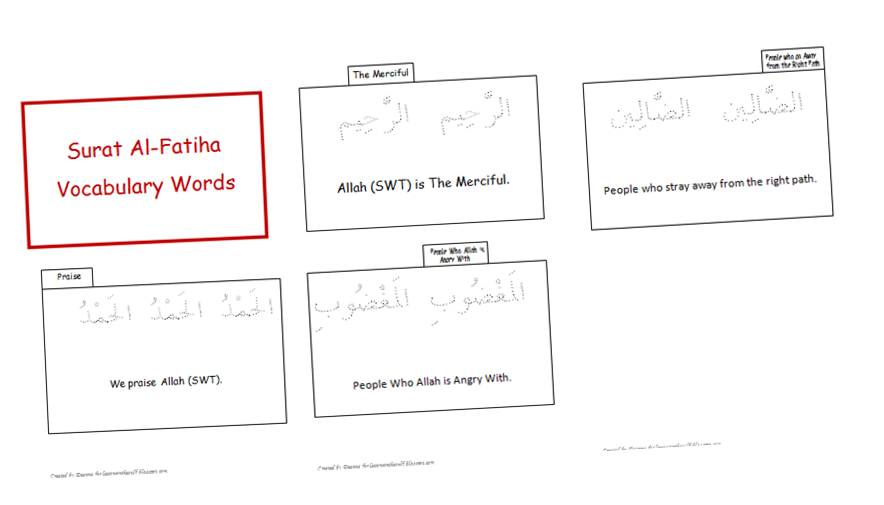 ~Vocabulary Pages~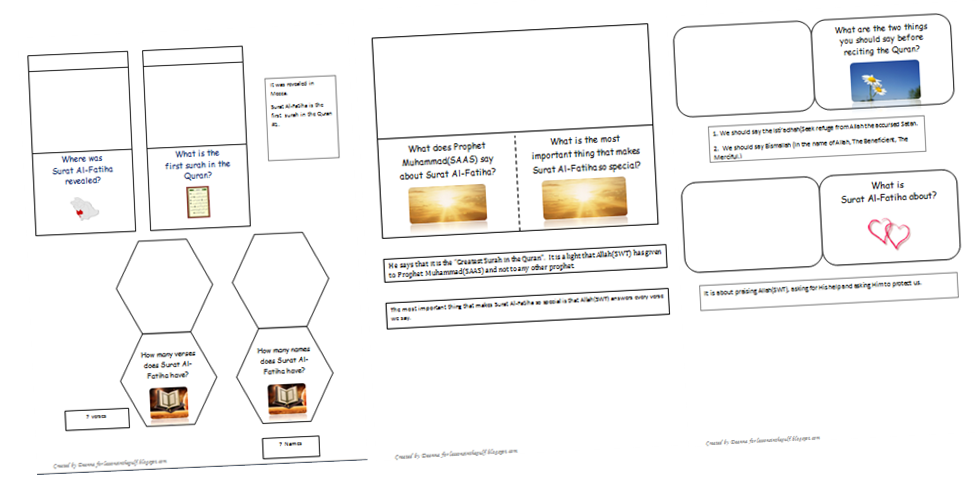 ~Various Matchbook/Fact Pages~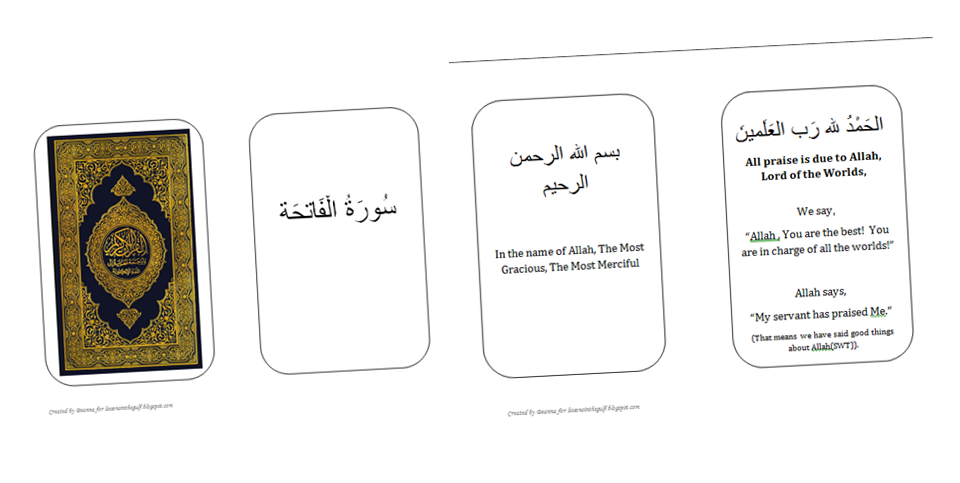 ~Allah(SWT) Answers Every Verse We Say ~
lapbook template
If you would like these templates you can download the lapbook templates here.
Allah answers every verse we say templates here.
I hope your children get much benefit from this.
Also check out my Surat An-Naas Lapbook
                                           Surat Al-Fatiha Notebook Pages
I will be making Lapbooks and Notebook Pages for more surahs so keep a look out.
Before you download my lapbooks or notebook pages, please note the following!
UNDER NO CIRCUMSTANCES SHOULD ANY PORTION OF THIS BOOK/PAGES BE DOWNLOADED AND SOLD FOR PROFIT.
The content of the book is copyrighted intellectual property and offered solely here for free download and personal use exclusively.