ASA Everyone,
I apologize for the long delay in posting, but I had a busy time these last few months.  InshaAllah from here on out I will be posting regularly.
Today I have for you a Surat Al-Ikhlaas Lapbook.  It covers the basic facts about the surah for the younger ones to help them on their journey to understanding the Quran, InshaAllah.  If you are interested in this lapbook you can download it here.
The book I used to make this lapbook is from the Ad-Duha website.  It is from their mini tafseer collection.  You can preview the pages of this book here.
Ad-Duha offers a full curriculum of Islamic and Arabic Studies.  They range from preschool age to junior high.  I believe they are in the process of working on a high school curriculum, InshaAllah. You can see the scope and sequence here.  You can view the full year courses at different levels here.
Here are a sample of the lapbook pages.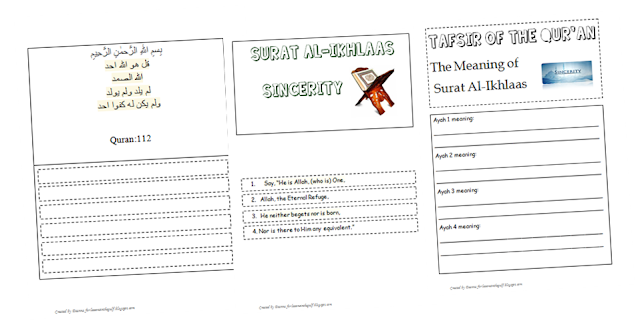 ~ Tafsir Pages ~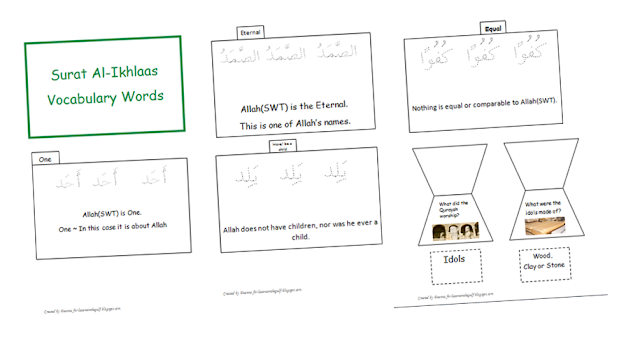 ~ Vocabulary Pages~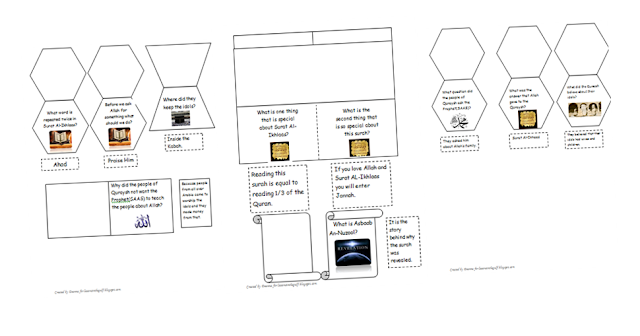 ~ Various Matchbook/Fact pages~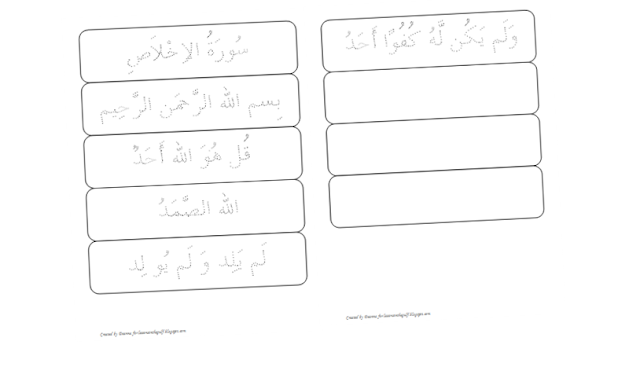 ~ Traceable Pages of the Arabic~



Hope you and your children enjoy doing these lapbooks and fid much benefit in them.   Please check out my other lapbook and notebook pages you can find here.  Keep a look out for more…coming soon, InshaAllah.
If you find any mistakes or would like to see something added, please leave a kind comment below.
Salam,