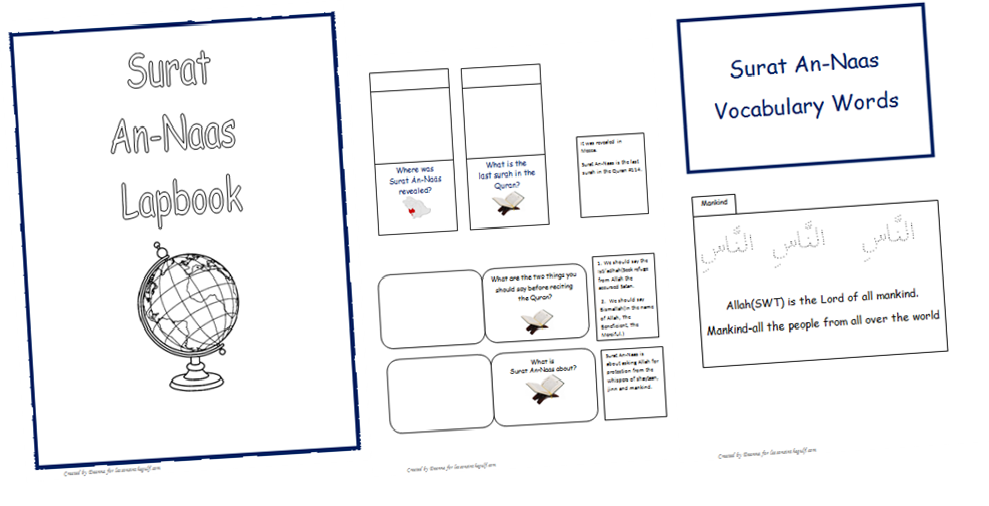 I made  a Surat An-Naas Lapbook for my kids a while back and I wanted to share it with all of you.  I made this lapbook to go along with the Mini Tafseer book from Ad-Duha Institute.
This mini book goes into detail about the surah and the Prophet(SAAS).  You can view a sample of one of their mini books here.
Here are some pages of the lapbook.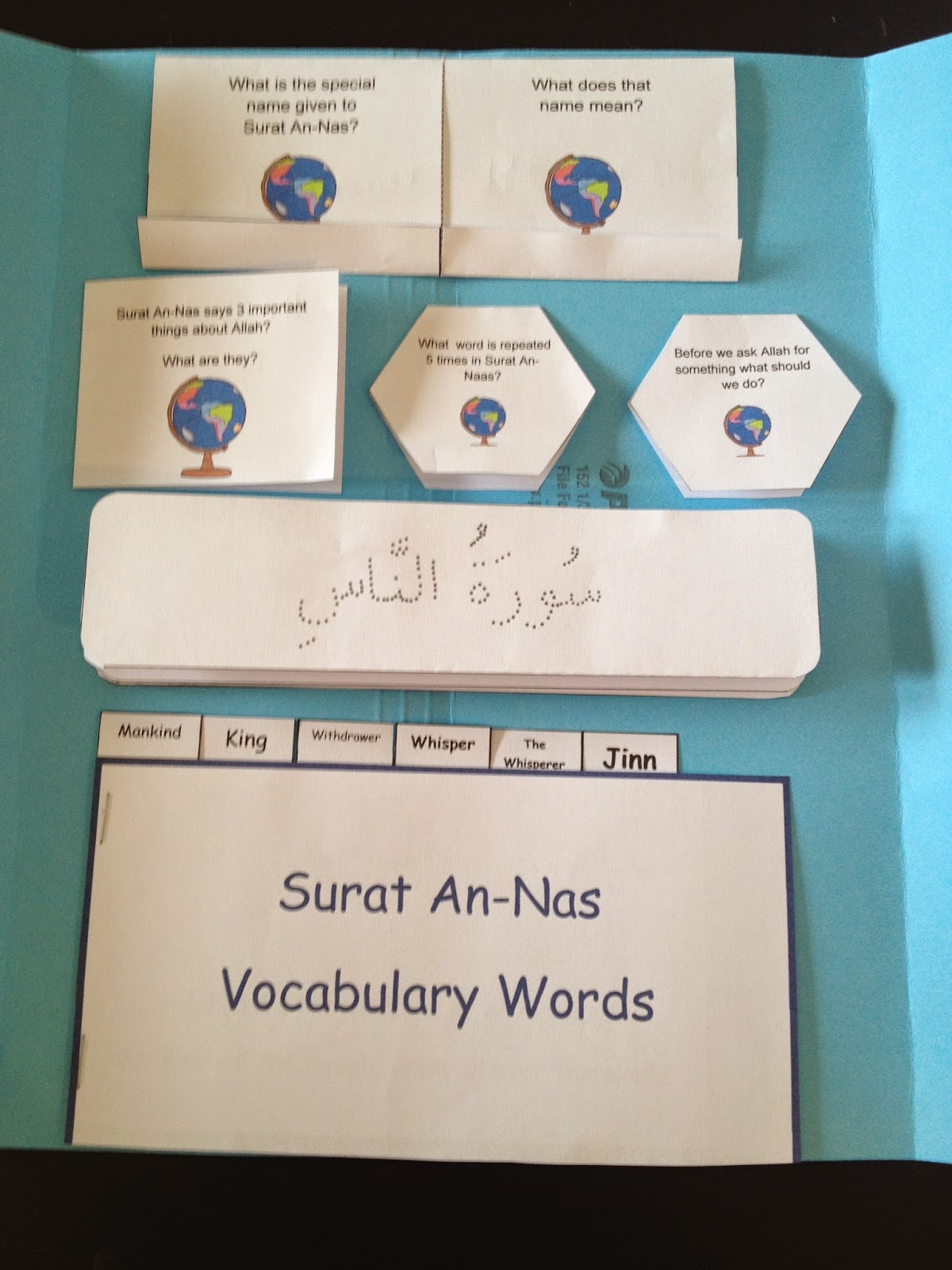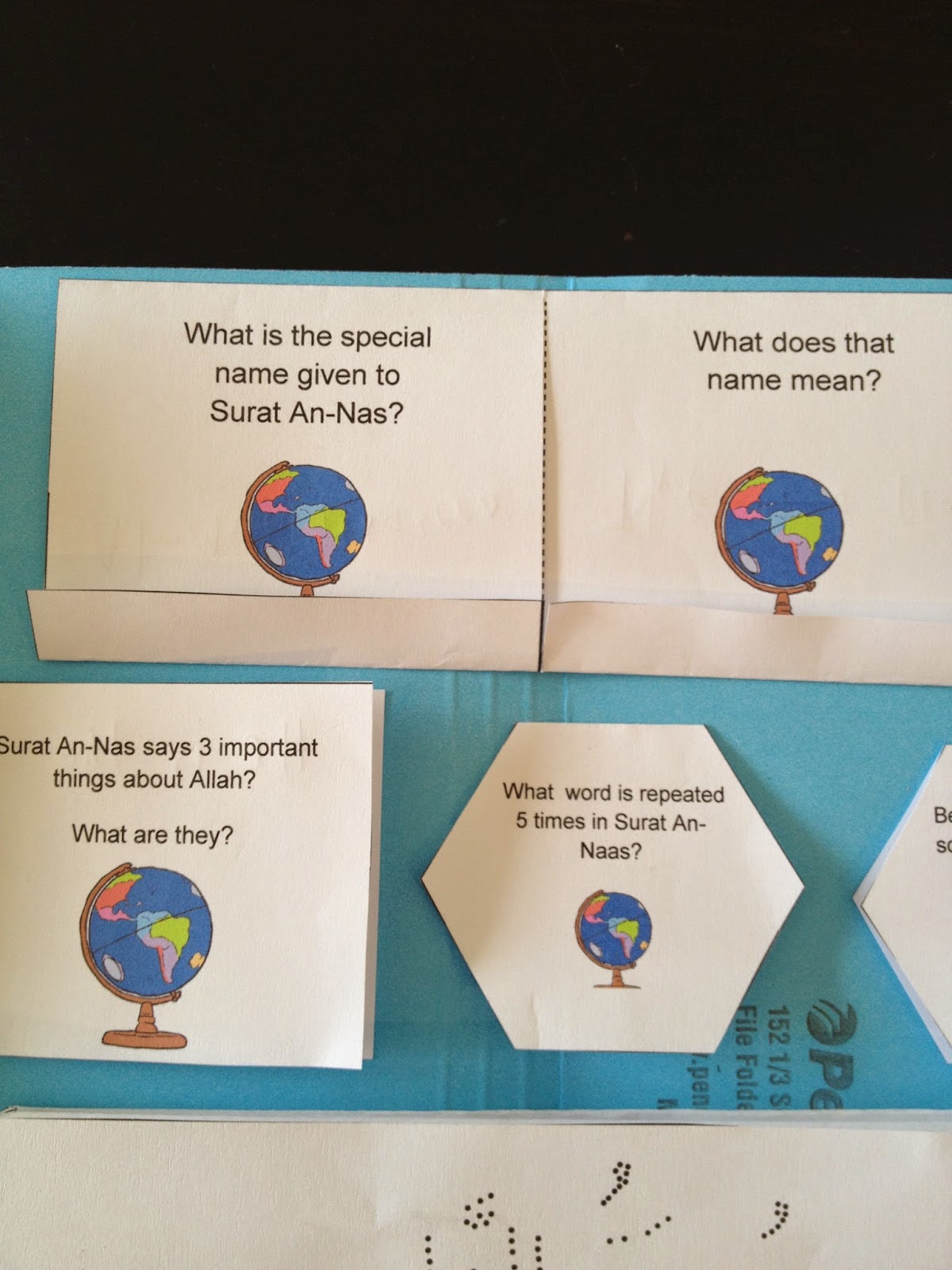 There is an Ayah on each strip.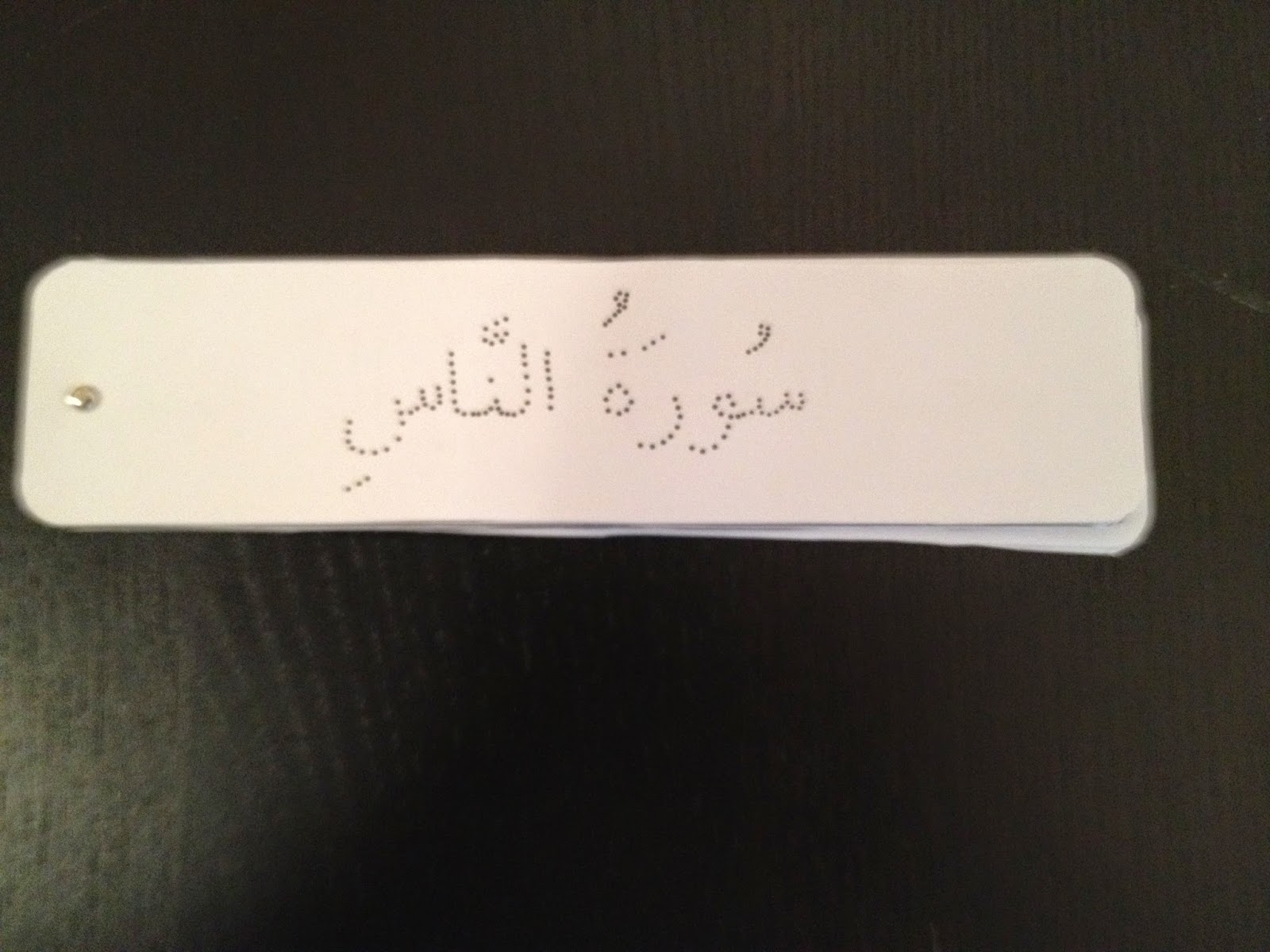 You can either cut them out and secure with a brad like above.  Or you can make an accordian fold like below.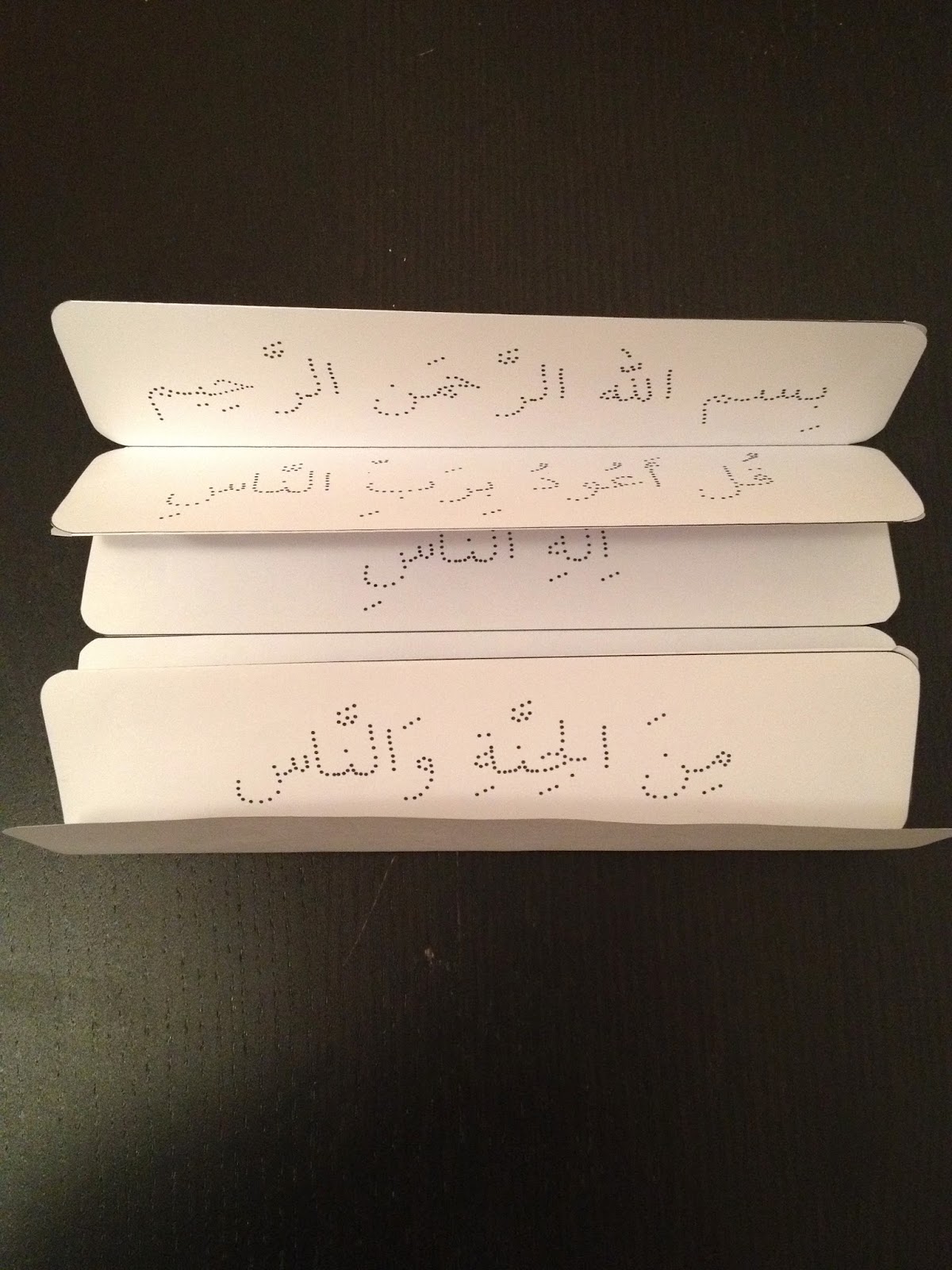 I hope your kids enjoy making this and receive much benefit from it.
If you would like a copy of this lapbook, you can download it here.
Also, check out my Surat An-Naas Notebooking Pages here.
I will be making more surah lapbooks and notebooking pages, so keep a look out.
If you find any mistakes please leave a kind comment below.
Update: I have added a few new elements, like tafsir thanks to Iman from Iman's Homeschool.  The link is above.
Before you download my lapbooks or notebook pages, please note the following!
UNDER NO CIRCUMSTANCES SHOULD ANY PORTION OF THIS BOOK/PAGES BE DOWNLOADED AND SOLD FOR PROFIT.
The content of the book is copyrighted intellectual property and offered solely here for free download and personal use exclusively.