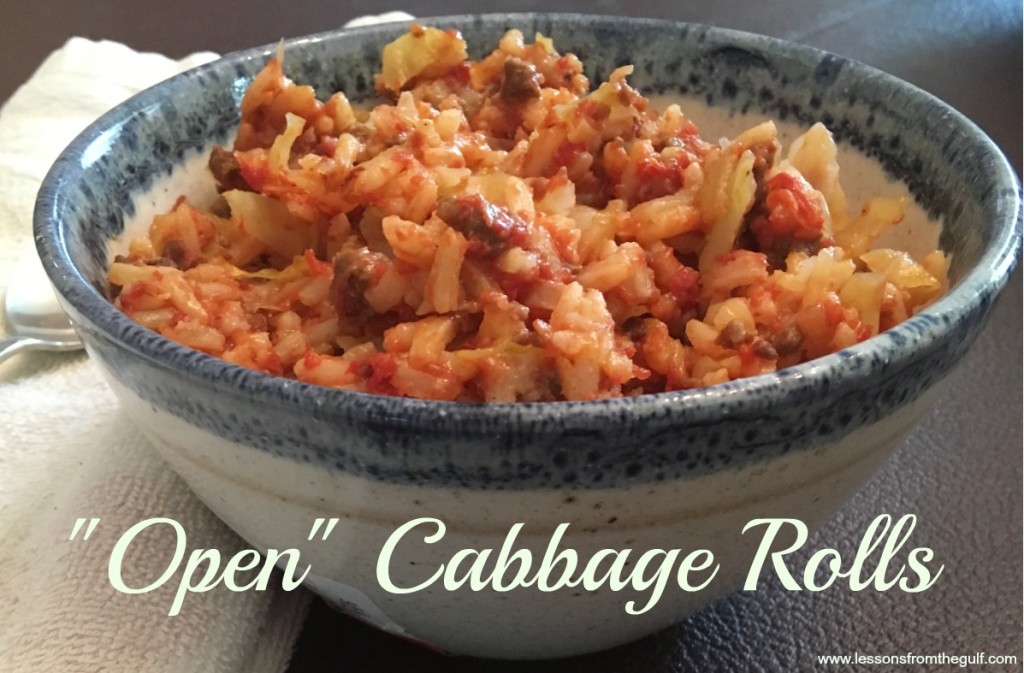 Cabbage rolls are a favorite in our house, but making them can be time consuming. My mother in-law has been making this dish forever. It has all the tasty goodness of traditional cabbage rolls with none of the tedious "rolling." This is an easy one pot weeknight meal and is great for leftovers.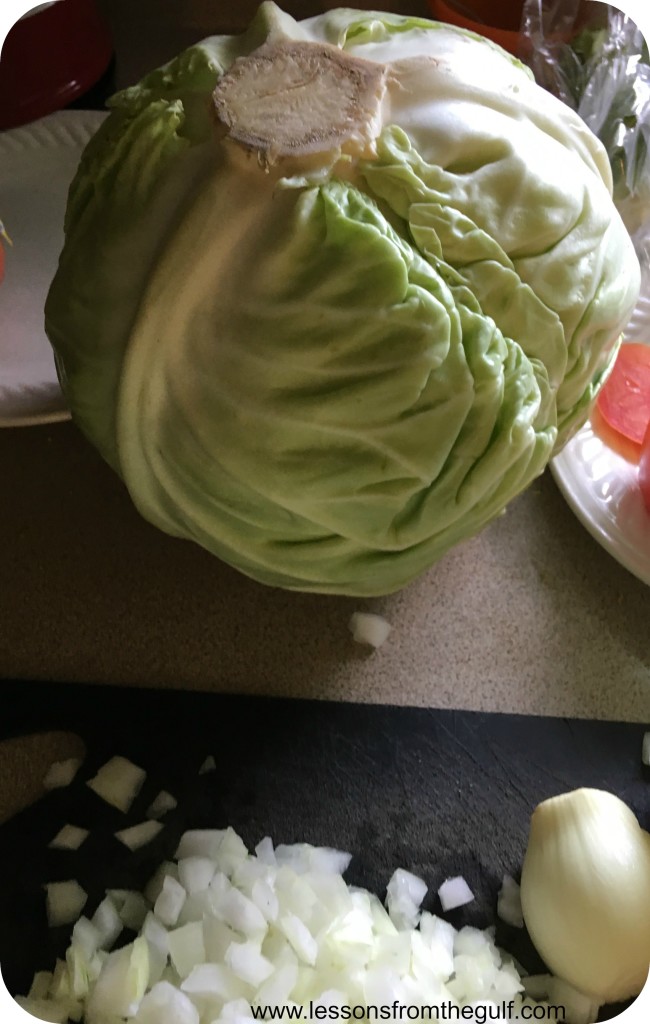 First, chop half of a cabbage to your desired size. Personally we just slice then slice again a couple more times.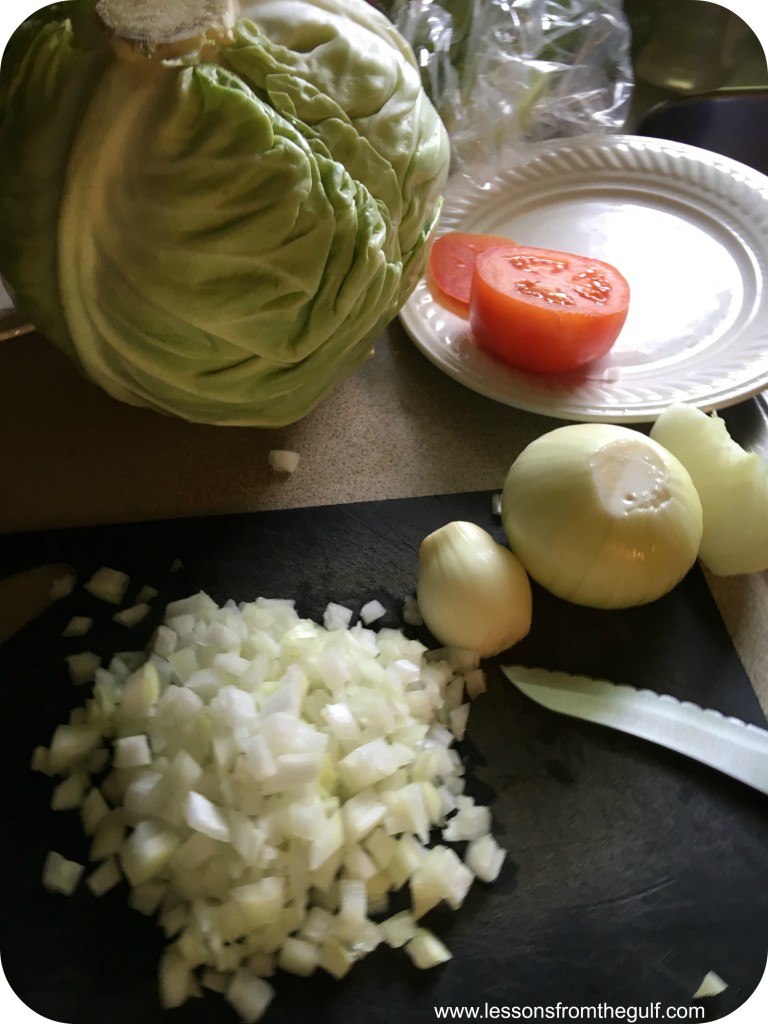 Next, dice up one large onion.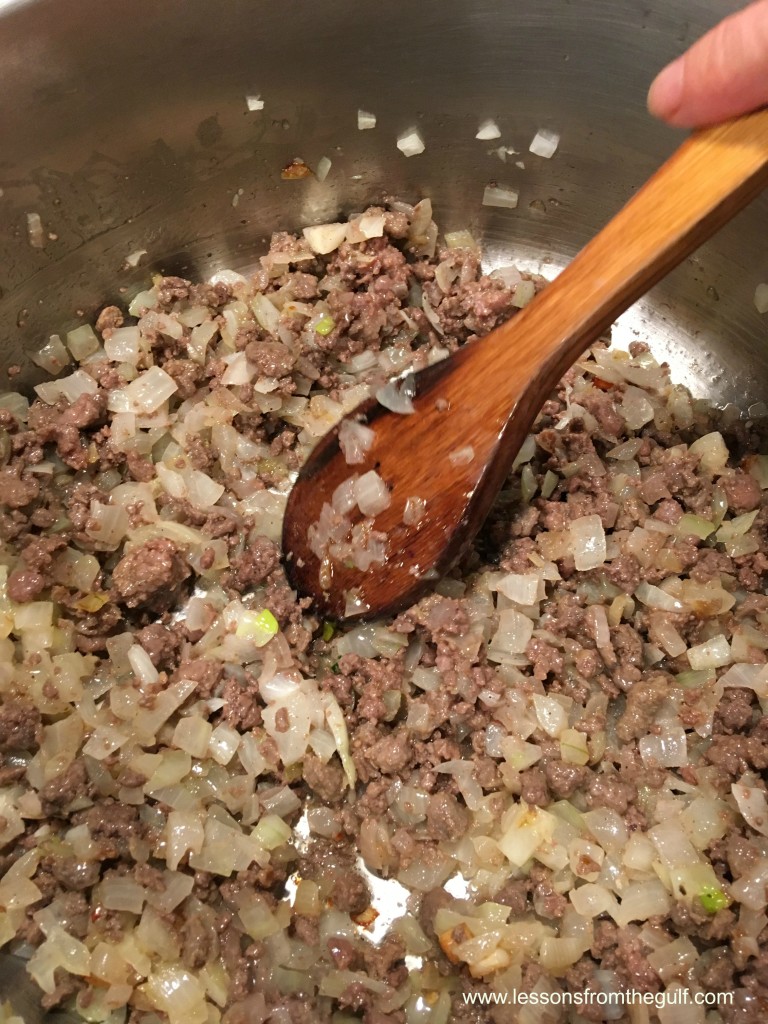 Next you are going to saute the onions along with the qawarma. Saute until onions are soft.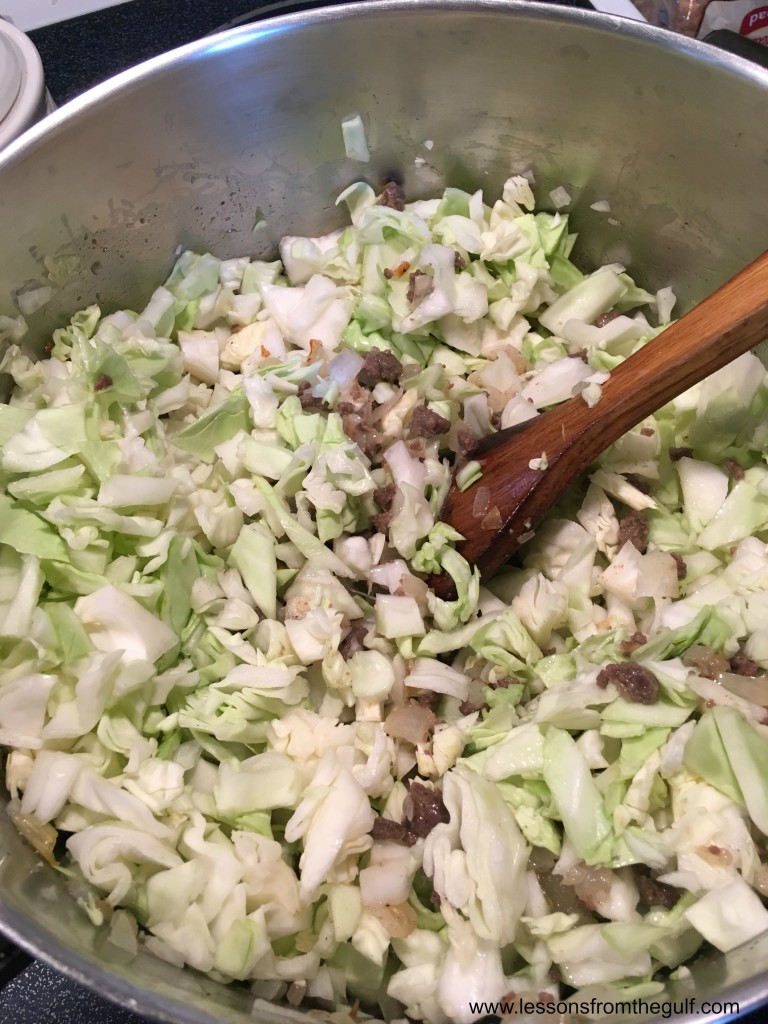 Once the onions are translucent you want to add the cabbage along with one cup of water. Cook until the cabbage is tender.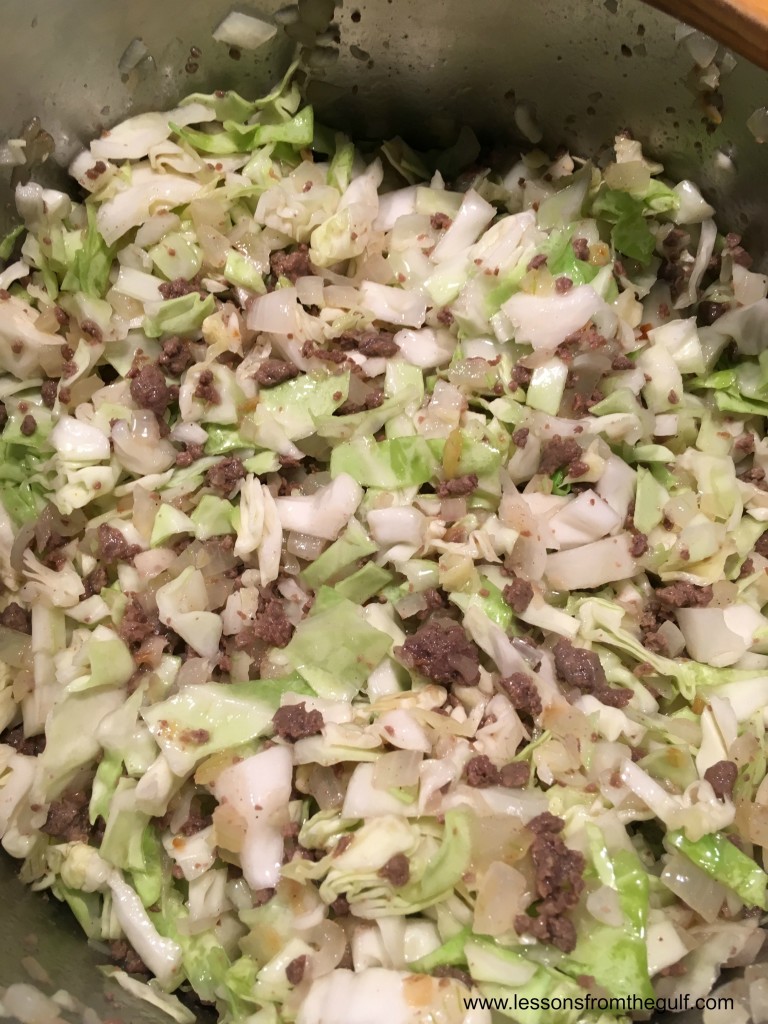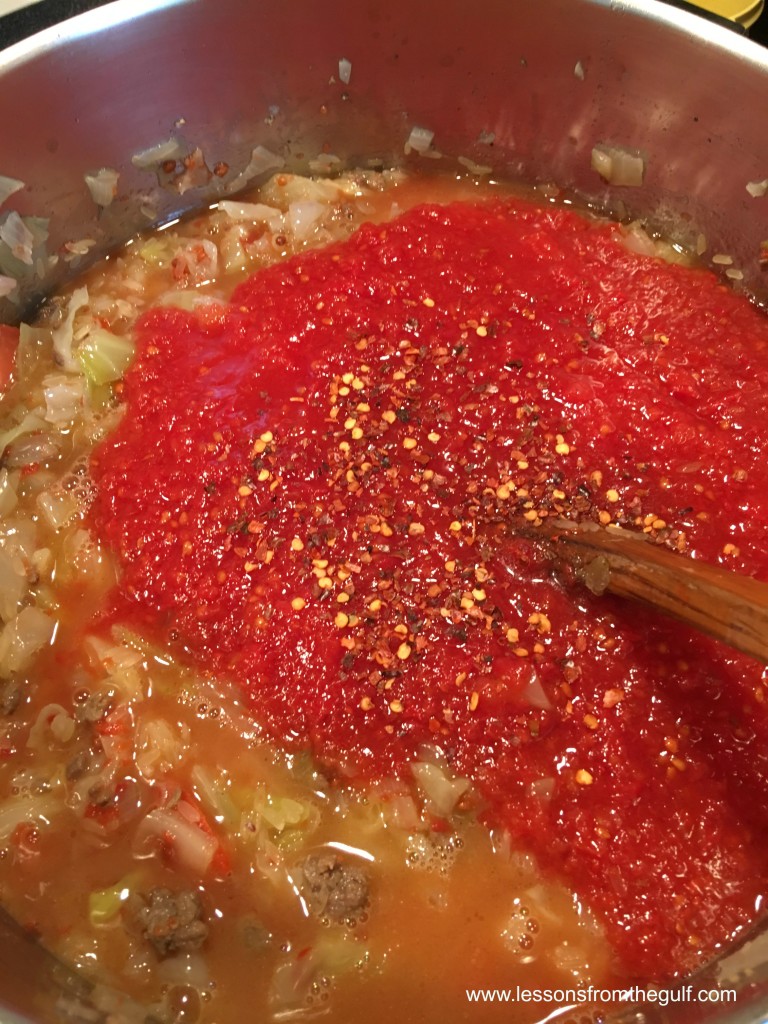 Next add a jar and a half of homemade tomatoes or canned tomatoes. You can add hot pepper flakes if you like a little bit of a kick.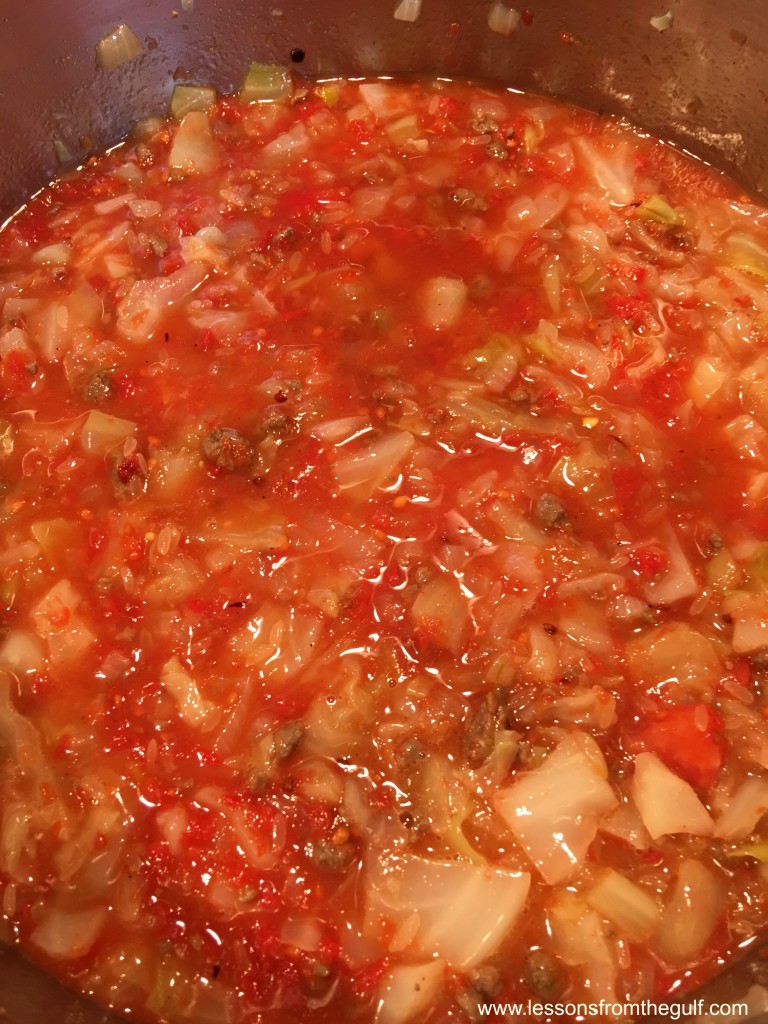 Continue to cook for about 10 minutes.
Add rice and cook until most liquid is absorbed.
Pin this recipe for later
1 large onion-diced
2 large spoonfuls of qawarma
1/2 of a cabbage-sliced
1 cup water
1 1/2 jarred tomatoes or 28 oz can crushed tomatoes
1 tsp. dried mint
1/2 tsp. red pepper flakes-optional
1 cup rice
salt and pepper
Directions
Saute onion along with the qawarma until onions translucent. Add cabbage and cup of water and cook until cabbage is wilted. Add jarred tomatoes and red pepper flakes if using. Add rice and cook until liquid is absorbed. Very simple and delicious!