Surah Lapbooks MEGA PACK-VOLUME 1-PERSONAL USE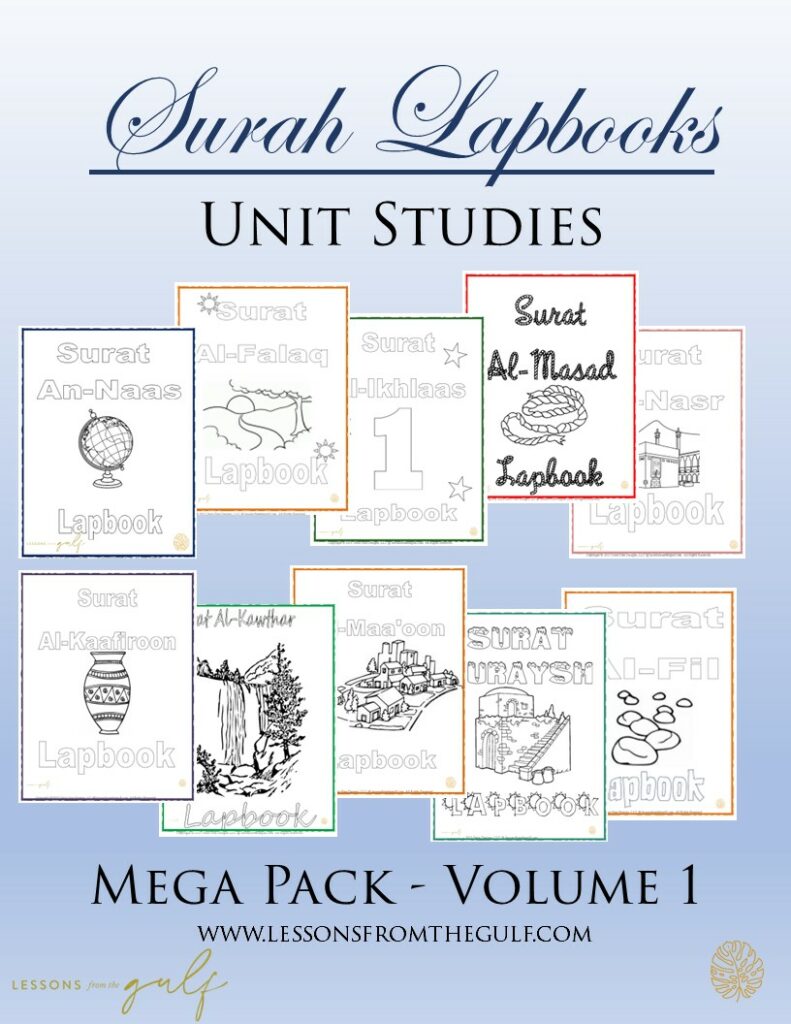 I have for you 10 surah lapbooks in one pack at a discounted price.
This Mega Pack includes the following surah lapbooks:
Surat An-Naas
Surat Al-Falaq
Surat Al-Ikhlaas
Surat Al-Masad
Surat An-Nasr
Surat Al-Kafiroon
Surat Al-Kawthar
Surat Al-Ma'oon
Surat Quraysh
Surat Al-Fil
This item is an instant download and for personal use exclusively.
If you would like this for a Classroom or Co-op, you will need to purchase the Classroom/Co-Op version here.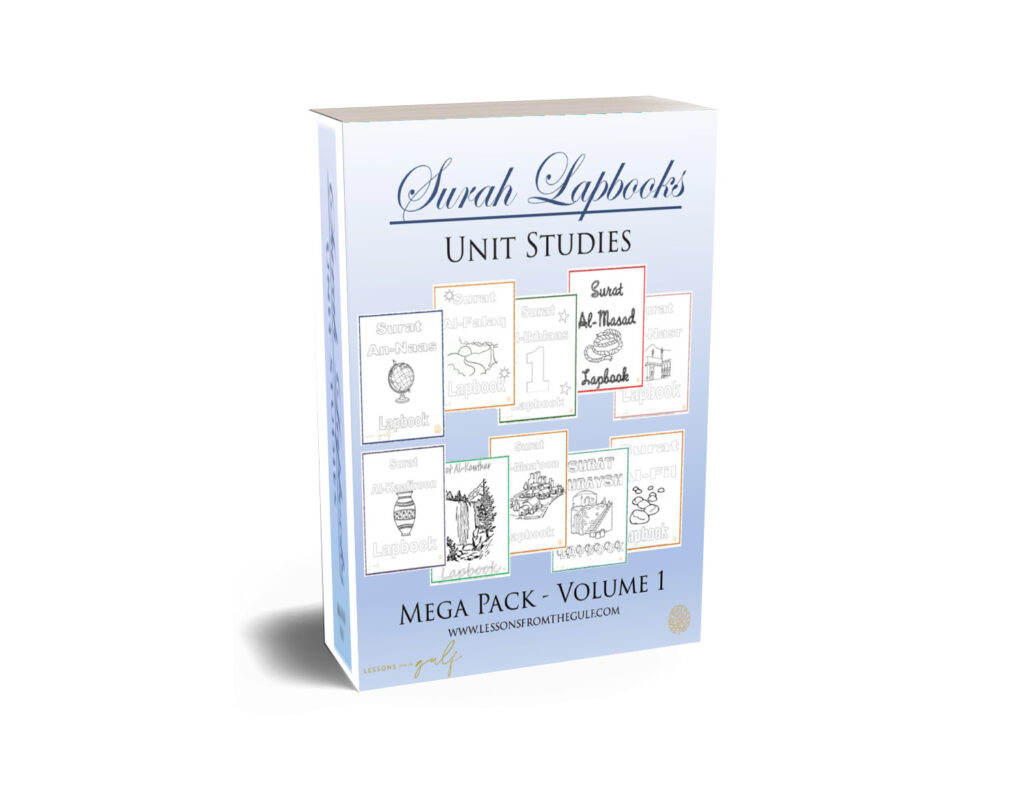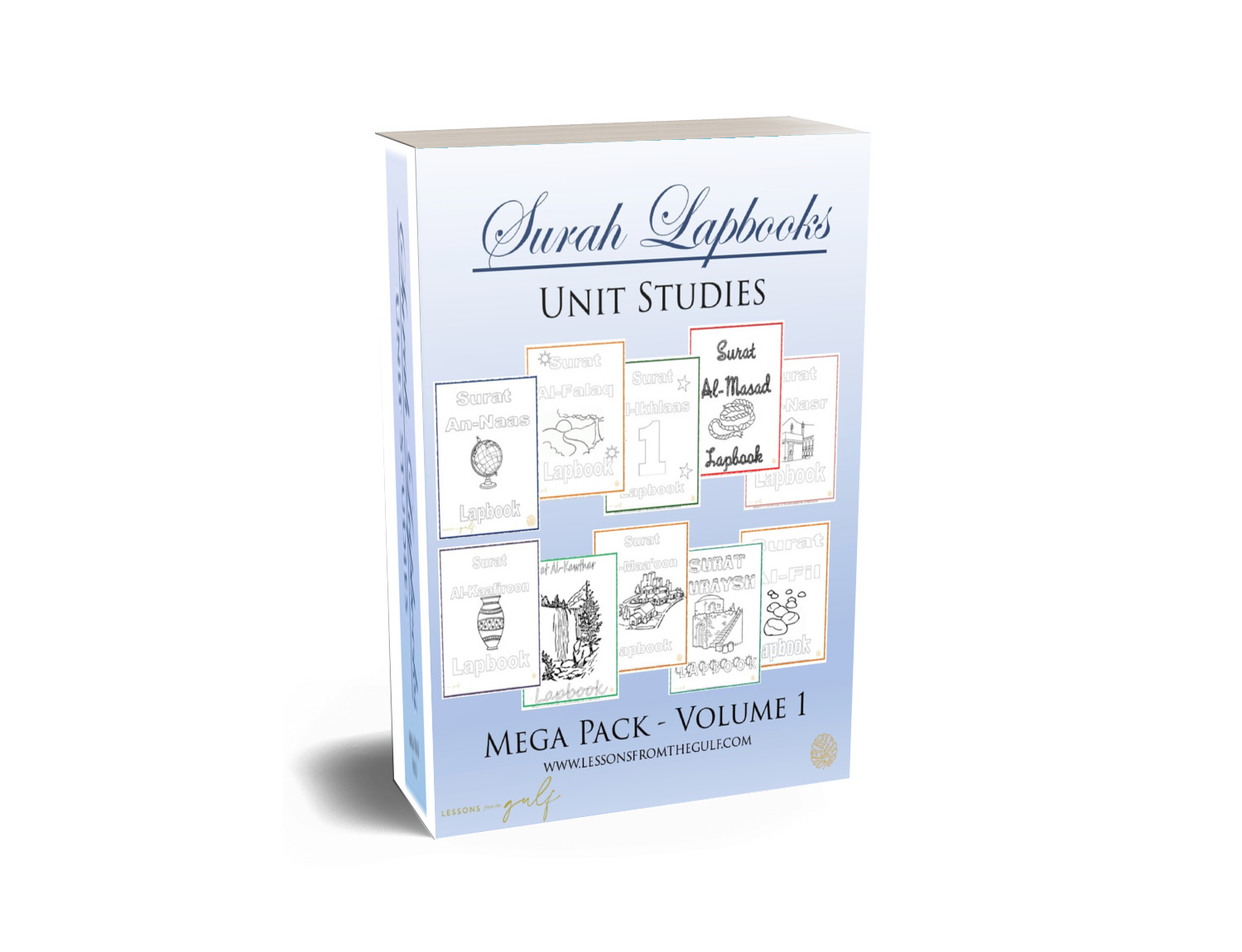 This is for elementary aged students. You can pick and choose which minibooks you would like to use depending on the age of your students.
These lapbook units are used alongside the Ad-Duha Institute Mini Tafseer Book, but it can be used alone as well because the minibooks are facts that can be found in any book.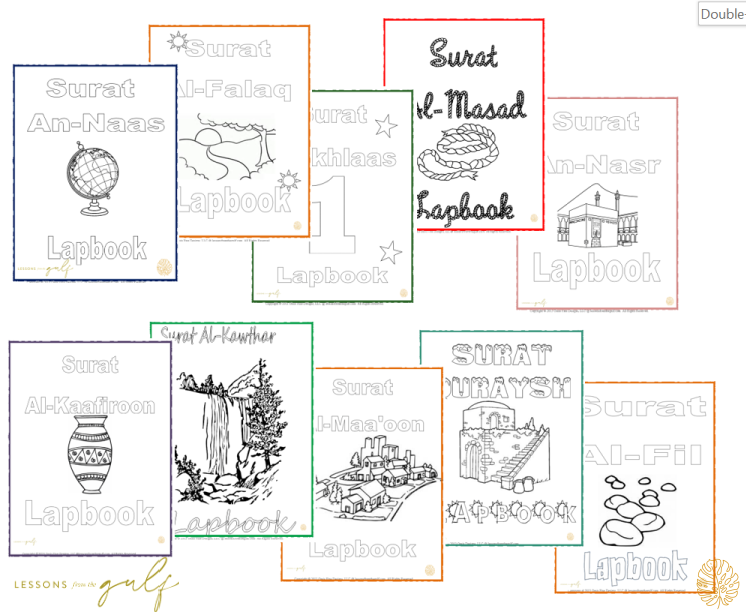 Each lapbook contains minibooks, vocabulary, tafsir and much more.
Here is a sample of the inside of a lapbook.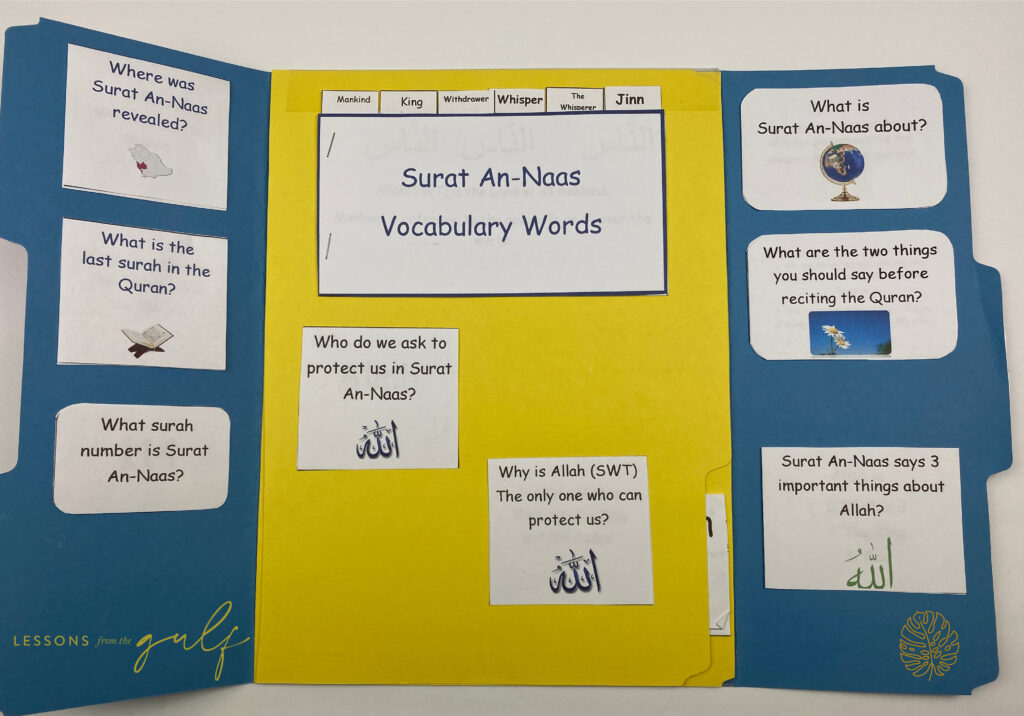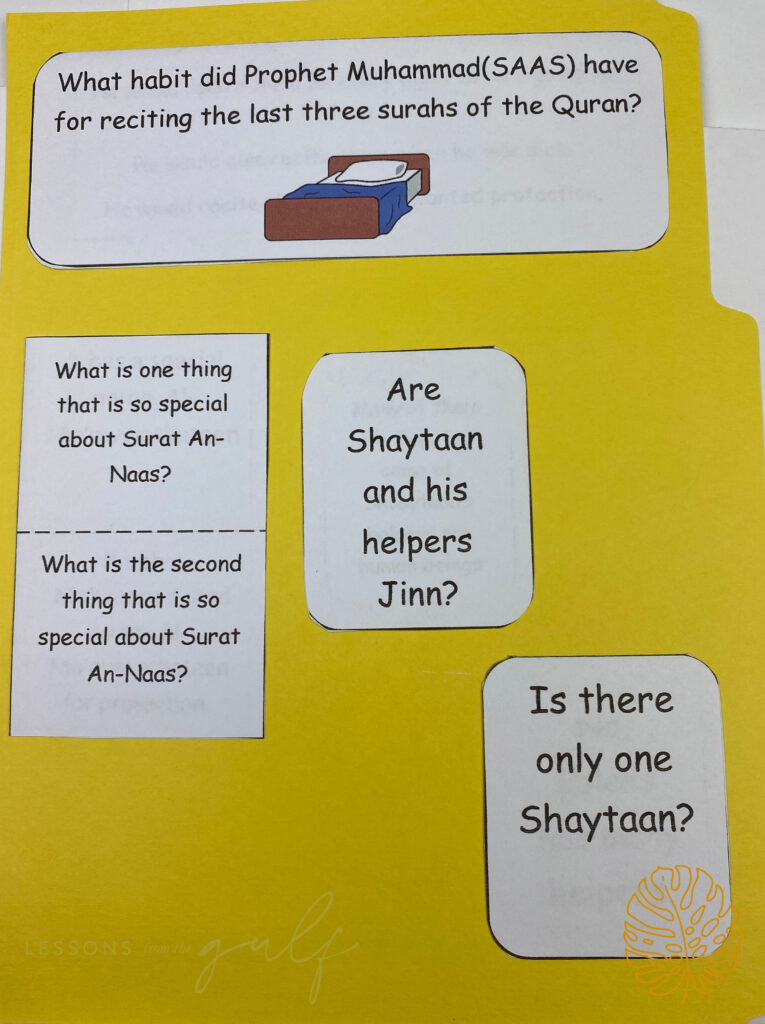 Before you download my lapbooks or notebook pages, please note the following!
UNDER NO CIRCUMSTANCES SHOULD ANY PORTION OF THIS BOOK/PAGES BE DOWNLOADED AND SOLD FOR PROFIT.
The content of this lapbook is copyrighted intellectual property and offered solely here for purchase download and personal use(one household) exclusively. I also offer classroom license if it is for a classroom or co-op setting.
This is an Amanah(trust) that the appropriate license will be purchased for the appropriate use. May Allah(SWT) reward you in abundance for teaching our children.
If you would like to purchase this Mega Pack Volume 1 for personal use, you can do so here.
If you would like to purchase the Mega Pack Volume 1 for a classroom or co-op, you can do so here.